To view a member's cash account, click on the member's name to view their CSA member page, then "Cash Account" in their left Subscriber Details green menu: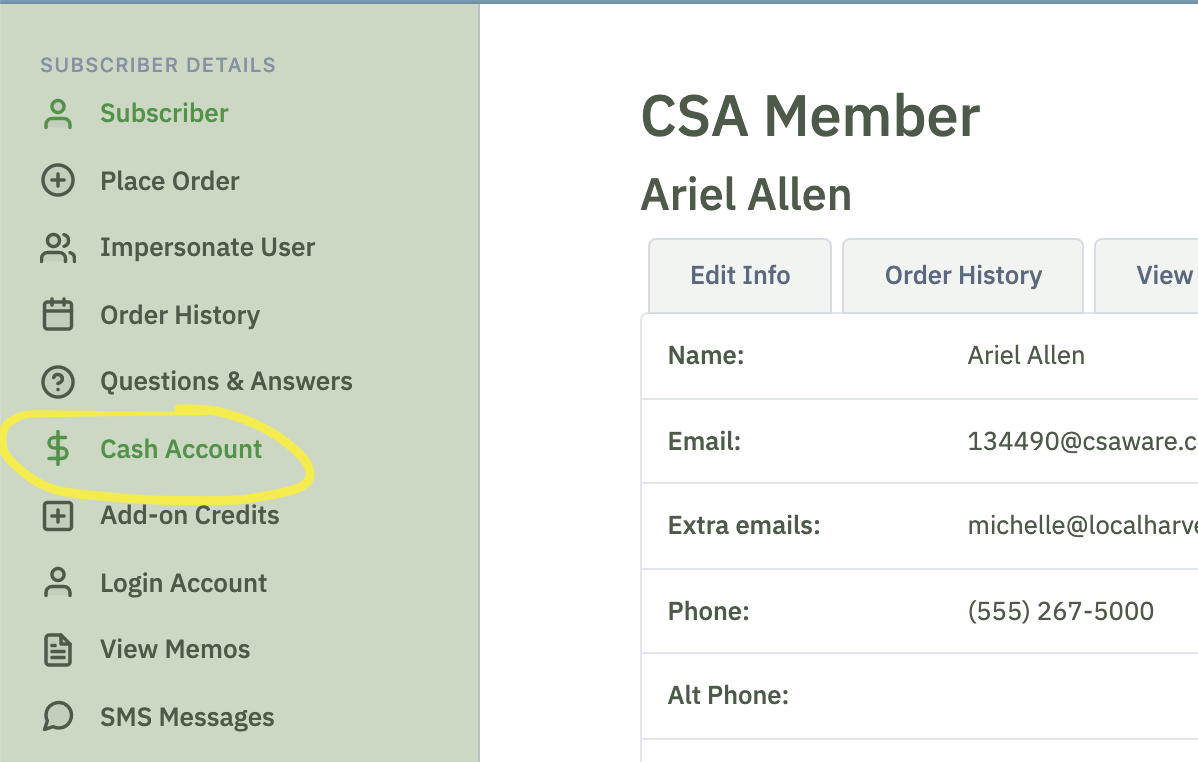 The default view is only cash account activity: adjustments, auto-billing, and pay by check order activity including check-discounts and posted payments. If the balance is negative, this is the amount you are owed. If the balance is positive, this is the amount of 'store credit' for the member.
To see all member financial activity (cash and credit card) Select Cash Plus Subscription Payments.
Remember, whenever a credit card order is placed by a member, or by admin on behalf of a member, CSAware will use the positive cash balance first, bill the credit card for the remainder. The only way a member can use their cash account balance is purchases from the storefront. IF you wish to refund a positive cash balance to a member, write them a check and zero out the cash account.
When might you add cash to a member's account? If they were eligible, but forgot to use a coupon, product delivered was defective in some way and you wish to 'reimburse' member, host discount or new member referral amount, a product was billed but un-deliverable.
Visit our article on Cash/Check Payments from members for instructions on how to add credit to a member's cash account.