How to add cash or check payments?
Pay by check orders (not allowed for recurring payment SKUs) will create a subscription, but not fund the box credits until payment, either in full or partial, is posted to the member cash account.
Full payment:
If you've received a full cash or check payment from your member, you'll need to post that payment in the member's cash account. Under the "Subscription Details" menu click "Cash Account," then, "Add Credit."
Enter the amount, payment type, check number (if applicable), memo, and then click "Submit." With full payment, this will bring the cash account balance to zero and release all box credits associated with the SKU.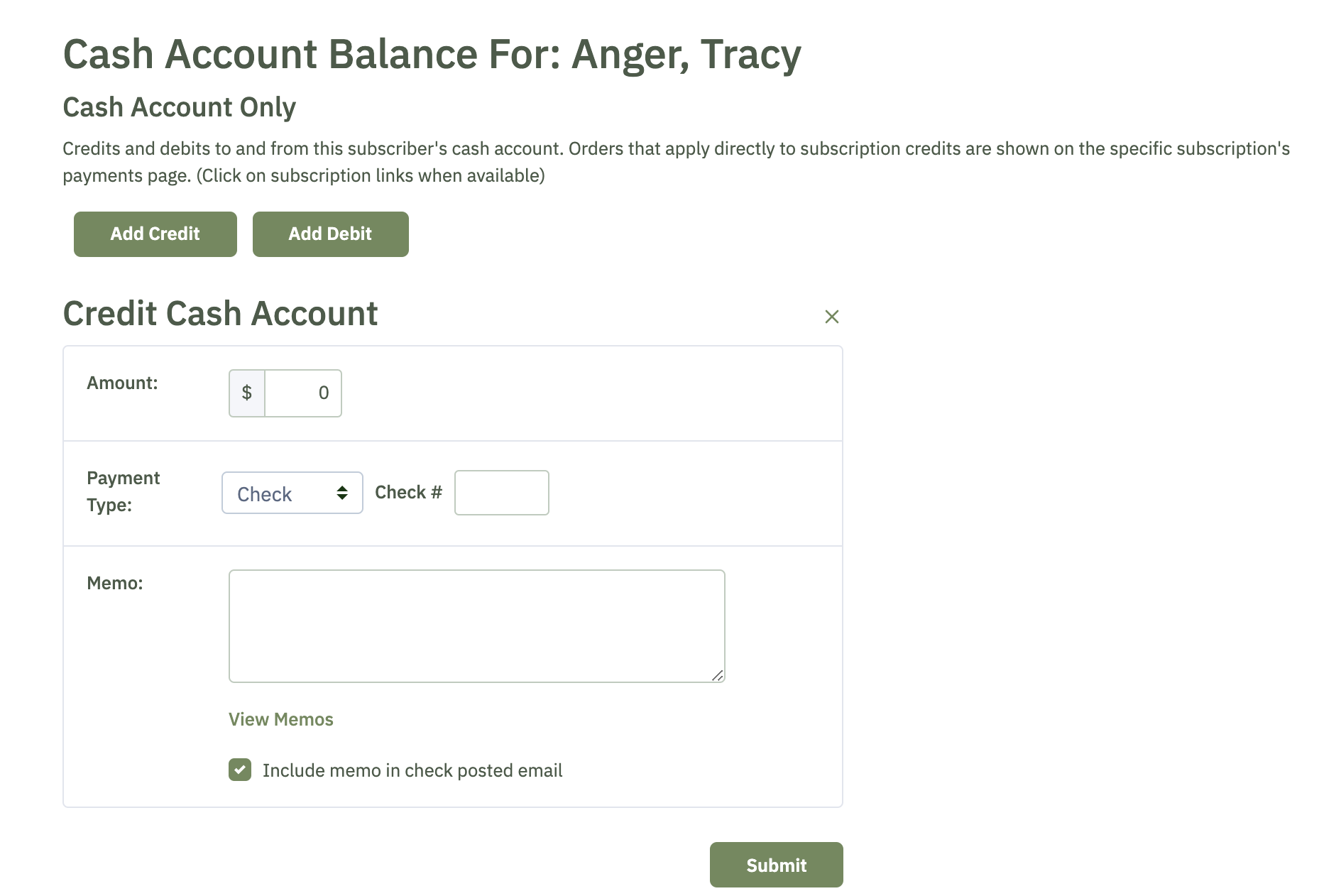 For partial payments:
In partial-payment situations, you'll need to post the cash or check amount to the member's cash account as indicated above (to reduce their outstanding balance) and then ADD Deliveries to the subscription. Many farmers add a corresponding number of credits, like if 1 of 3 payments is received, then add ⅓ of the seasons box credits.
To add deliveries, navigate to your member's subscription page, click on "Subscription Payments," then click "Add Deliveries." Use the "Advance from Due" payment type option, specify the number of delivery credits to be released, add a memo for reference, and then "Submit." When the balance due is zero, the subscription's credits will be released (less the credit count advanced.)