FIRST. Go to Home / Settings / Option Settings / Store Settings. Check the Store Coupons and Save.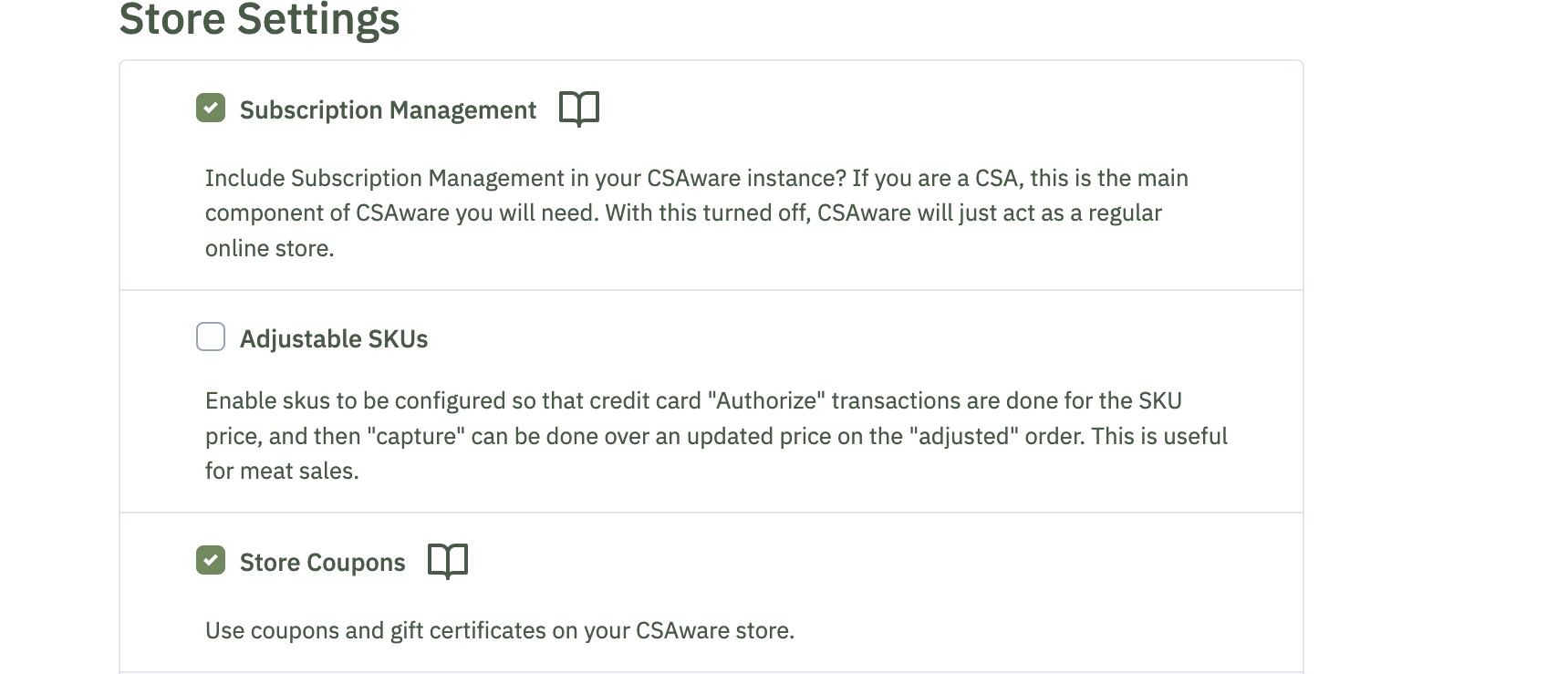 To then set up and access Coupons, go to Shares & Products / Coupons. ***Please note: once this option is checked a member's cart will present with a field for entry of the coupon code, like this:

Coupon Type: See gift certificates in separate article.
Deadline is midnight A.M. of the Expiry Date. So if you want the coupon to expire on Wednesday, make the deadline Thursday (the next day.)
Uses: Decide # of uses; Sticky = ongoing, only needs to be applied once. The expiry date will end the stickiness.
Uses per User: # of times a single member can use the coupon.
Valid For: Any or CSA Suns or Add-ons/Stand Alones.
Delivery fee-specific: You can now opt to designate coupons to apply to delivery fees only. And a REMINDER: for non-recurring billing subscriptions, if any boxes are moved from a delivery fee drop to a non-delivery fee drop (or the other way) the farm admin has to adjust the members' cash to receive/refund payment. Please talk to your account manager if you need help with this.
Minimum Order: Establishes the minimum cart value for the coupon to be applied.